HireLive is hosting a FREE job fair at the Portland Embassy Suites on Wednesday, May 29. The list of companies attending the fair will be announced this Friday, May 24.
——————
Related Portland Job Info:
Looking for work in Portland? PDX Pipeline now posts new jobs every week on our website, Facebook page, Twitter and weekly jobs newsletter!
—————————————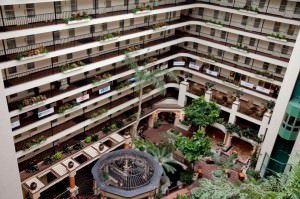 HireLive Job Fair
May 29, 2013
9 a.m. – 12:30 p.m. | FREE | All Ages
More Info: http://www.hirelive.com/js_portland.html
Embassy Suites
9000 SW Washington Square Road
Tigard, OR 97223
HireLive is dedicated to working together with Fortune 500 and industry leading companies, producing quality hiring events throughout the Western U.S. The companies we work with can offer you the best sales and management careers out there.
HireLive specializes in sales, retail and management events, with career opportunities often including: Account Executives, Account Managers, Business Development Managers, Inside Sales Representatives, Outside Sales Representatives, Retail Sales Associates, Retail Store Managers, Sales Executives, Sales Managers, and more! If you are looking to continue or jumpstart a sales or management career, a HireLive job fair is the place to start.
Come Prepared For the Portland Career Fair:
-Research companies prior to attending a hiring event
-Business Professional attire is required
-Bring 10-15 resumes to meet with all companies you are qualified for
-Plan to be there 1 – 2 hours to give yourself time to meet with several companies
-This career fair is FREE to attend
Companies will be posted the Friday before the event at 5pm PST