From our sponsors: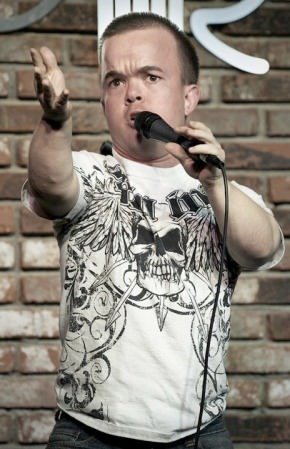 Brad Williams
September 12-14, 2013
8 p.m. Thursday; 7:30 & 10 p.m. Friday & Sunday | $15-$27 | 21+
Tickets: seatengine.com or call 888-64-FUNNY.
Helium Comedy Club
1510 S.E. 9th Avenue Portland, OR 97214
(888) 643-8669 | More Info: heliumcomedy.com
Comedian Brad Williams has lived a true comic Cinderella story. Born with Achondroplastic dwarfism, Brad would endure countless taunts and gawks from classmates and random people on the street. Instead of crying about it, Brad turned to humor.
He discovered that by making jokes about his condition, he could make other people comfortable and get laughs in the process. Stand-up was a logical step for Brad and he began hitting the local open mic nights and coffeehouses.
One night at a Carlos Mencia show, Carlos asked Brad if he wanted to do time. After his set, Mencia decided to bring Brad on the road with him as his opening act. Brad has been touring with Carlos ever since, even becoming a regular character on "Mind of Mencia" on Comedy Central.
Brad's ability to make humorous observations that make everyone comfortable with difference is winning over audiences and proving that anyone can overcome their shortcomings.