From our sponsors: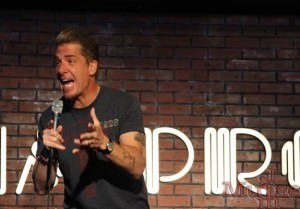 Greg Behrendt
October 3-5, 2013
Thursday 8 p.m. | Friday & Saturday 7:30 p.m. & 10 p.m.
$15-$27 | 21+
Tickets: seatengine.com or call 888-64-FUNNY.
Helium Comedy Club
1510 S.E. 9th Avenue Portland, OR 97214
(888) 643-8669 | More Info: heliumcomedy.com
Greg Behrendt should be known for many things. He's a brilliant lifelong comedian who accidentally became the best selling co author of the inescapable He's Just Not That Into You.
He was the host of the weirdly named Greg Behrendt Show and he's the musical force behind America's instrumental surf and ska combo the Reigning Monarchs and the foremost collector of small glass pig figurines or ("pigurines").
It is because of all these unique, memorable accomplishments that he is singularly recognized world wide as That Guy From That Thing! Enjoy him in person or at a great distance but enjoy him just the same!