We are giving away a pair of tickets to The Waterboys w/ Freddie Stevenson @ Aladdin Theater on October 10. To win, comment on this post why you'd like to attend. Winner will be drawn and emailed Monday, October 7.
FREE PORTLAND: We give out 100s of $$$ in free tickets every week including to many of the top music and art venues in Portland. Join our newsletter if you like free stuff
———————————————
From our sponsors: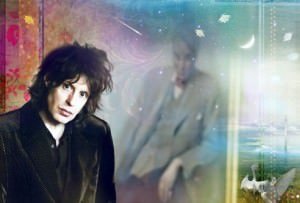 The Waterboys
October 10, 2013
Doors 7 p.m., Show 8 p.m. | $35
Tickets: aladdin-theater.com
Aladdin Theater
3017 SE Milwaukie Ave Portland, OR 97202
(503) 234-9694
In what stands as one of the boldest, most ambitious projects of his storied career, Waterboys auteur Mike Scott has collaborated, figuratively speaking, with the legendary Irish poet W.B. Yeats on the 14 songs of An Appointment With Mr. Yeats, released in March 2013.
"I love the way Yeats' poems lend themselves to music," says Scott. "But I also like Yeats as a guy — a dandified, opinionated, larger-than-life character. I feel a kinship to him. My purpose isn't to treat Yeats as a museum piece, but to connect with the soul of the poems — as they appear to me — then go wherever the music in my head suggests, and that means some surprising places."
While the notion of mounting classic poems in modern musical settings may strike some as challengingly esoteric, that is not the case at all with An Appointment With Mr. Yeats. On the contrary, the new album connects with the power and immediacy of Waterboys classics like This Is the Sea (1985) and Fisherman's Blues (1988), unfolding with the widescreen vividness that has characterized Scott's single-minded body of work during the course of the last three decades. This captivating oeuvre has come to be known as "The Big Music" after the early Waterboys song of the same name. At the same time, this wildly imaginative work heralds yet another musical metamorphosis in the ever-mutable world of the Waterboys.
"When people read about this project, it's natural for them to have preconceptions," Scott acknowledges. "They tend to think that, because it's based on poetry, it's going to be difficult, stiff or wordy. But when they hear the record or come and see the show, they realize it's really just more music from the Waterboys. I should stress these are songs — rock 'n' roll, pop, psychedelic and roots songs — not recitations. They've got to stand up as contemporary songs, not like poems squashed into musical forms. In fact, the best thing is when people don't realize they were written a hundred years ago, but just hear them and think, 'That's a song,' and don't question it."
An Appointment With Mr. Yeats was produced by Scott and Marc Arciero and tracked live off the floor by an expanded Waterboys lineup consisting of fiddle maestro Steve Wickham, Katie Kim (vocals), James Hallawell (keyboards), Kate St John (sax, oboe), Blaise Margail (trombone), Ralph Salmins (drums), Sarah Allen (flute) and Joe Chester (guitar). Before they recorded the album, Scott and his band premiered the songs at Dublin's hallowed Abbey Theatre during a five-night run in March 2010. "A stunning reinvention of Yeats' poetry," The Irish Times raved.
Freddie Stevenson
Freddie Stevenson is a singer songwriter from Edinburgh, currently living and working in New York. A natural born storyteller Freddie trained as an actor at the Royal Academy of Dramatic Art in London. This training certainly seasoned his ability to perform, then he simply brought it to a different stage. Freddie first picked up a guitar at the age of eleven and never put it down. His songs and live solo performances are an hypnotic mix of poetry, humor and eerily beautiful tunes, that leave the listener's imagination soaring.
He's recorded several studio albums, the most recent being 'The City Is King' which was released Nov 2011. While recording a "blog of a song", and coining the phrase 'blongs' Freddie recorded 50 demos, which he released one per day for fifty days. Over the last few months Freddie's hand has been heavy writing his next album including secretive works that will eventually be revealed!
Freddie has dedicated his life to music and writing, however this year he is going all out! Knowing that the only way to get your name out there is to get out there, Freddie decided to live on the road for one year and record an album in different places, with different faces, and also different spaces. If you haven't heard 50 'blongs' than you are missing out on a Universal treat, and if you know the album well, then you've utilized the magic when in any particular mood. The coolest part about the album is the production, because you get to hear the demo and his first thought/idea of a song. I love The City Is King, but to have the contrast of a song and listen to how it unveils is so exciting! So Freddie's idea was to hit the road for all of 2014 and make music, then Freddie got a calling…
Mike Scott of the Waterboys graciously invited Freddie to support their US and UK tours! Wow! Thanks Universe! So this bus is leaving mid-Fall with a wide open road ahead, close family and friends always near, new friends on the horizon whilst adventuring into the dark places where dreams are made.