From our partners: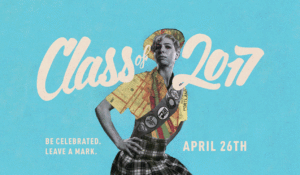 The Roseys
April 26, 2017
7 p.m. | $85
More info: roseyawards.com
The Evergreen PDX
618 SE Alder St, Portland, OR 97214
The 67th Annual Rosey Awards celebrates creative excellence in Portland, OR, arguably the most creative city in the country.
Enter your work and be judged among some of the most elite creative risk-takers, taste-makers, and rule-breakers.
Categories include: Branded Entertainment, Influencer Marketing, User-Generated Content, Digital/Social Contest, Cinematography, Experiential, Direct Response, Identity Design, Illustration & more!
Eligibility
Eligible work was conceived, published, posted, or aired for the first time between January 1, 2016, and December 31, 2016—and proof of performance may be requested. Any work that has been previously entered for the Rosey Awards is not eligible.
The deadline for entries is March 28, 2017, at 5 p.m. PST. All work submitted must be for real clients with real marketing objectives. Anything created for the sole purpose of winning an award is ineligible.
All entries must be submitted digitally via roseyawards.com to be eligible for consideration. All entries must be named (i.e., you, your agency, etc.). Entrants are solely responsible for knowing what work is submitted by each agency, company, and individual.
Judging
A highly qualified group of judges, gently coddled by PAF, will determine this year's winners. All judging and procedures are at the discretion of PAF. This year's panel of nationally respected judges are responsible for selecting their own winners, based on criteria established by PAF.
IMPORTANT: Judges may choose NOT to present an award in some categories—or, conversely, choose to award multiple awards. The judges may move work to categories that represent the work more favorably/accurately. There is no guarantee that a Rosey will be awarded in every category. The Rosey Award is presented at the Rosey Awards Show. The Award of Excellence and Award of Merit are given after the evening of the show.